SHOUT FOR BREAKOUT!
Dear Victory Pastors and Leaders,
---
Important Announcement!
Shout for Breakout Conference has been postponed!
---
Yesterday Premier Jason Kenny put the Province of Alberta into a State of Emergency. Covid case numbers are higher now in Alberta than at any time in the Pandemic. Wisdom compels us to postpone our conference until a more appropriate time. We are very sorry for the inconvenience these turn of events may cause you.

Alberta has increased their restrictions limiting their gathering size to one third of capacity. Also, no food is allowed at gatherings and masks will be mandatory in all indoor spaces. No one will be allowed to go to restaurants without a Vaccine Passport. In addition, it is possible restrictions could be tightened between now and then making things even more unworkable.

This turn of events is very disappointing for all of us. One of the main goals for the Conference was to gather all our leaders for fellowship and encouragement. Under these conditions this is simply not possible. I believe inflexibly forging ahead would be unwise and the optics poor. As Dr. George has said over the years "I have a plan, but it is a flexible plan!" Drs. George and Hazel are aware of the situation and in full support of postponing the Conference.

Again, we are sorry for any inconvenience this may cause and we look forward to gathering together as soon as possible when we can see all your smiling faces!

May God bless you and I pray that you prosper in all things and be in health, just as your soul prospers!
---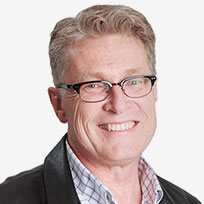 Pastor Terry Murphy,
President, Victory Churches Canada